It goes without saying that it 2020 has been an exceptionally difficult year for everybody, but there is now light at the end of the tunnel, with a number of COVID-19 vaccines coming through successful trials and governments gearing up towards mass vaccination programmes.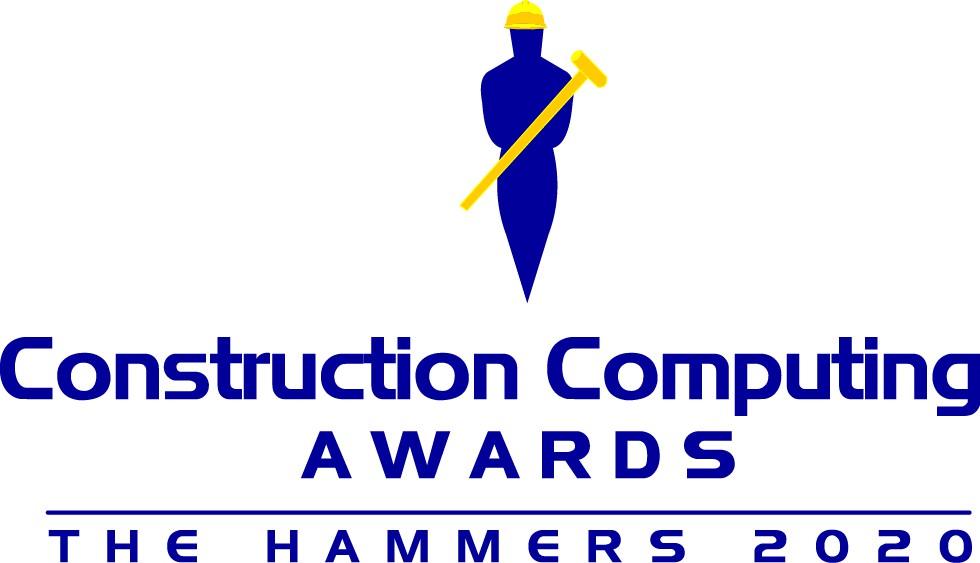 Next year will still be tough due to the enormous cost of the pandemic, but we will be on an upward path towards a full recovery, with some very valuable lessons learned, a new appreciation of what and who are important to us, and a reorganisation of our working practices to take account of the wellbeing of our employees as well as the efficiency of our construction processes.
So let's start the celebrations early with the announcement of the winners of the 2020 Construction Computing Awards, which recognise the achievements of companies, software developers, teams and contractors in making an impact on the industry in these trying times. Our thanks must also go to the many readers who voted in each category, taking time out from the niggles of trying to keep work and projects on track whilst either working from home or battling to keep teams together in depleted offices. 2020 is drawing to a close - here's looking forward to a positive new start in 2021!
www.constructioncomputingawards.co.uk
INNOVATION OF THE YEAR 2020 Winner: Excitech with BES Ltd for Working From Home with Excitech DOCS & BES Ltd
ONE TO WATCH COMPANY OF 2020 Winner: Buildots
BIM PROJECT OF THE YEAR 2020 Winner: WSP for Using Tridify to publish BIM files to the Web
COLLABORATION PROJECT OF THE YEAR 2020 Winner: The Asite Platform for North London Heat and Power Project with North London Waste Authority
CLOUD BASED TECHNOLOGY OF THE YEAR 2020 Winner: Glider with gliderbim
AUGMENTED REALITY/VIRTUAL REALITY PROJECT OF 2020 Winner: 3D Repo - PlanBase for City of London
CONSTRUCTION MANAGEMENT SOFTWARE OF THE YEAR 2020 Winner: 4PS UK for 4PS Construct
HEALTH AND SAFETY SOFTWARE OF THE YEAR 2020 Winner: MSite for MSite Workforce App: Making sites safer in the wake of COVID19
BIM PRODUCT OF THE YEAR 2020 Winner: GRAPHISOFT - Archicad 24
ARCHITECTURAL DESIGN SOFTWARE OF THE YEAR 2020 Winner: Vectorworks - Vectorworks Architect
COLLABORATION PRODUCT OF THE YEAR 2020 Winner: Viewpoint - Viewpoint for Projects
DOCUMENT AND CONTENT MANAGEMENT PRODUCT OF THE YEAR 2020 Winner: Newforma - Newforma Project Center
ERP SOFTWARE OF THE YEAR 2020 Winner: EasyBuild (Construction Software) Ltd - EasyBuild
PROJECT MANAGEMENT SOFTWARE OF THE YEAR 2020 Winner: Elecosoft - Powerproject
PROJECT ACCOUNTING SOFTWARE OF THE YEAR 2020 Winner: RedSky - Summit
ESTIMATION & VALUATION PRODUCT OF THE YEAR 2020 Winner: RIB Software - iTWO costX (Formerly CostX)
CONSTRUCTION FINANCIAL MANAGEMENT SOFTWARE OF THE YEAR 2020 Winner: Integrity Software - Evolution Mx
CONSTRUCTION SOFTWARE PRODUCT OF THE YEAR 2020 Winner: EasyBuild (Construction Software) Ltd - EasyBuild
ASSET MANAGEMENT SOFTWARE OF THE YEAR 2020 Winner: IFS - IFS Applications
STRUCTURAL ENGINEERING SOFTWARE OF THE YEAR 2020 Winner: Trimble - Tekla Structural Designer
GIS/MAPPING PRODUCT OF THE YEAR 2020 Winner: Esri ArcGIS - Mapping and Analysis platform within Esri Geospatial Cloud
MOBILE APPLICATION OF THE YEAR 2020 Winner: GRAPHISOFT - BIMx
CHANNEL PARTNER OF THE YEAR 2020 Winner: Excitech
EDITOR'S CHOICE OF 2020 Winner: Bentley Systems - OPEN Series of Applications
PRODUCT OF THE YEAR 2020 Winner - Solibri UK - Solibri Office
COMPANY OF THE YEAR 2020 Winner: Trimble